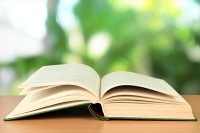 About us
ROSS Consultants is a management and organizational development consulting company. We started in 1999 with the objective to "Re-engineer Organizations for Sustainable Success", hence the acronym in our name. We refined this concept during the years and came up with a new mission: we contribute to the creation of better companies, better people and better lives™.
Our Purpose / Your Future
At ROSS Consultants we dedicate ourselves to the positive transformation of companies, people and lives. This is what we aim and this is what we do.
We envision and we dedicate ourselves to the making of a world in which companies are performing at their full potential through the employment of effective managerial knowledge and practice; and provide to customers innovative products and services that delight them and make their lives enjoyable; and successful employees are happy to contribute, learn and share their destiny with other people.
Our Proposition / Your Results
We offer two types of services. Consulting services support business and organizational transformation initiatives. Training services contribute to the development of individuals and teams.
The powerful combination of topics that we cover together with the knowledge, skills and expertise that we hold provide us with the capability to undertake challenging projects and to deliver to our customers the results that they expect.
Our Approach / Your Benefits
In order to achieve our mission we place a great emphasis on understanding the needs of our customers and we strive continuously to exceed these needs. Our proposition is a partnership in which quality of service, shared values and mutual benefits play a paramount role.
The benefits to our customers derive from the following service ingredients:
our strong management experience and business expertise;
our business exposure to various sectors and industries;
the large project based experience of our consultants;
our flexible approach to work and solutions;
a powerful foundation of concepts, tools and methodologies;
a high benefit/cost ratio for projects undertaken;
a positive and rewarding experience of working together.
We encourage you to speak to us about your needs. By working together we can find solutions to them.